More Noe and her blue ice!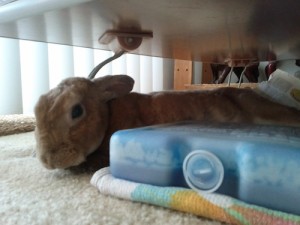 Nap time is all very good and well, but eventually a rabbit gets thirsty.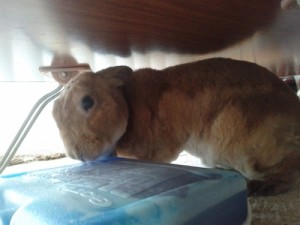 Yes, she does get water in a more normal way, but this is apparently much more fun.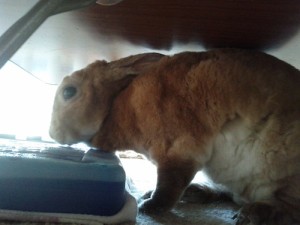 She can't possibly get a lot at one time, but maybe it makes a nice refreshing break.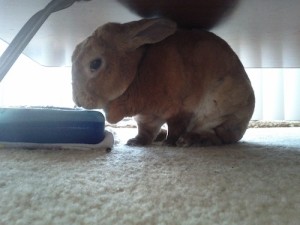 Of course, drinking is hard work. Luckily, she can lean on the blue ice to cool off.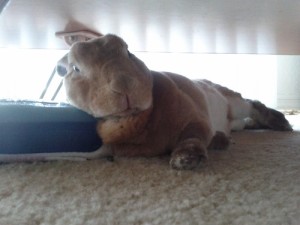 …and then round two of napping can begin.